This was one of those hectic months where i thought i wasn't going to get any reading in at all but i ended up at my monthly average anyways. Talk about a busy month though, with the big move, applying for jobs and finding a new schedule i have been having trouble keeping up with all my posts lately. Hopefully, by mid-may, i will be all settled in and back to normal. I love this community and i don't want to take time away from it, just bear with me in my catch up!
Statistics
Books Read: 5
ARC's Reviewed: 3
Pages: 1898
Female Authors: 4
Male Authors: 1
Books Read
Sky in the Deep, by Adrienne Young 
Date Read: 01/04/18
Rating:⭐⭐⭐⭐½
(My Review) Fantastically brutal. My first Viking read and it was definitely epic. Don't miss this one.
 The Signature of All Things, by Elizabeth Gilbert
Date Read: 17/04/18
Rating: ⭐⭐½
Full of extensive botanical knowledge but not a book i would read again. For the nature lovers.
Stalking Jack the Ripper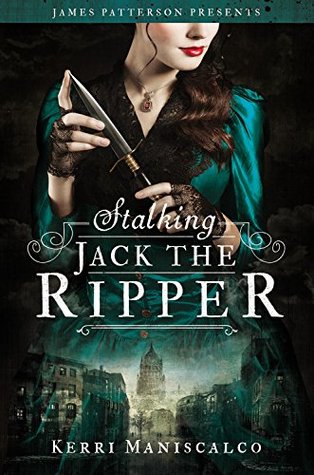 Date Read: 22/04/18
Rating: ⭐⭐⭐⭐
Freakily addicting. This book kept me on my toes the whole way through. Exciting and a fun read.
The Smoke Thieves, by Sally Green
Date Read: 24/04/18
Rating:⭐⭐⭐
(My Review) A bit of a disappointment overall but it had a good ending, so I'm looking forward to book 2.
Hatchet, by Gary Paulsen
Date Read: 28/04/18
Rating: ⭐⭐⭐
Really interesting read, i found it a bit repetitious at times, but a quick easy book nonetheless.
Popular posts
These are my top 3 most popular posts for the month of April, not including reviews. it seems my book release posts are gaining a lot of views and this is something i think i will stick with for the future.
Something Exciting
Made a Bookstagram
I have finally entered the modern age and created an Instagram account. Mine is solely for books and im actually really enjoying doing it so far. Its definitely pulled on my creative side to make my photos look decent. Please let me know your Instagram handles and i will definitely follow you all back. mine is bookbosomedblonde just like my blog name here!
Received my first Physical ARC
Probably the most exciting news for me is i have received my first ever physical ARC. I was so ecstatic when it came in the mail, i just couldn't believe it!! The book is Heart of Thorns and its one that i have had my eye on for a while now. It sounds so incredibly cool, you guys should totally go check it out.
---
Well, that's it for April. Kind of a slower month but i enjoyed it nonetheless. May is going to be kinda hectic but i hope ill have lots of bookish stuff to tell you all about. Have a great last day of April everyone xx
Disclaimer: All book covers were taken off of the Goodreads website. All rights and acknowledgements go to the people at Goodreads.